Carinthia University of Applied Sciences (CUAS) is a university in the south of Austria. It was established in 1995. CUAS has almost 2.000 students and is running about 30 bachelor and master programs in the area of engineering, health and business.
Some programs are organized job-friendly as well as suitable for part time students. The School of Systems Engineering is located in Villach, which is one of the 4 sites of CUAS in Carinthia. The Systems Engineering curriculum is focusing on electronics engineering as well as mechatronics/robotics and automation/control systems. The study programs have been established in accordance with the specific demands of industry.
CUAS provides and organizes already for more than 15 years one of the well-established international conferences in e-learning ICL and is co-organizer of other international conferences in e-learning like IMCL, ICBL and on Remote Engineering and Virtual Instrumentation REV (since 2005). CUAS is involved in a variety of national and international projects. One of the research focuses is technology-enhanced learning. In CUAS, research is organized among research groups. Each group covers a specialty, like Remote and Virtual Laboratories and is comprised of Professors, senior- and junior researchers as well as students from our study programs. In the area of Systems Engineering, Mechatronics and Automation CUAS was partner in four international projects, one of them was the TEMPUS project "Training in Automation Technology for Ukraine – TATU (544010-TEMPUS-1-2013-1-DE-TEMPUS-JPHES).
---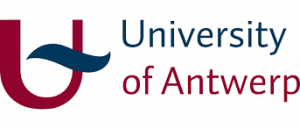 The project will be supported at the University of Antwerp by staff of the study programme of Elektromechanical Engineering Technology and researchers of Op3Mech. The University of Antwerp has nine faculties and 17 research institutes and centres. The University of Antwerp has more than 5600 members of staff (670 professors, 3071 researchers, …) and almost 20000 students (19 % international, 123 nationalities). Since 2013 the studies of applied engineering in Antwerp are part of the faculty of applied engineering. In this faculty approx. 300 students are studying for a degree in bachelor and master of Elektromechanical Engineering Technology. The research group Op3Mech has state-of-the-art industrial knowledge in the key areas of advanced mechanical design and industrial 3D-vision technology. The Op3Mech team members also share important expertise with respect to Computer Aided Engineering, automation and robotics. The University of Antwerp is one of the founding members of the International Education Network EduNet (http://elms.ccad.eu ) and of the EduNet World Association (www.edunet-wa.com). The staff of UAntwerp that will be involved in this project was participating in several Tempus and Erasmus projects, e.g. TATU ("Trainings in Automation Technologies for Ukraine" – 544010-TEMPUS-1-2013-1-DE-TEMPUS-JPHES), Incode ("Innovation Competencies Development" – 518132-LLP-1-2011-1-FI-ERASMUS-FEXI), CoNet ("Co-operative Network Training" – 502106-LLP-1-2009-1-BE-ERASMUS-ECUE; as project coordinator).
---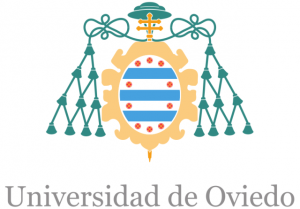 The planned project is to be accomplished in the Area of Systems and Automation Engineering (ISA), which is part of the Electrical, Electronic, Computers and Systems Engineering Department (DIEECS) of the University of Oviedo (UNIOVI). Major figures in UNIOVI: 25.000 Students, 2.000 Lecturers and Researchers, 1.000 Administrative Staff members, 57 Undergraduate Degree programmes, 50 Master's Degree programmes, 6 Erasmus Mundus Master's programmes, 24 PhD Programmes, 17 Faculties and Schools, 38 Departments and mobility agreements with more than a thousand universities and research centres around the world.
DIEECS has approx. 2700 students, and 100 teachers, lecturers and researches. DIEECS teaches in several faculties or Schools of UNIOVI. Most of the teaching work is carried out in the following 4 Grades of the Polytechnic School of Engineering of Gijón: Industrial Electronic and Automation Engineering, Electrical Engineering, Engineering in Telecommunication Technologies and Services, Engineering in Industrial Technologies. DIEECS teachers also participate in several Master's and Doctoral Programs and carry out research in almost all fields of electrical engineering, from digital electronics, systems theory, electrical machines, communications, control systems, bioengineering, microelectronics, signal processing, power generation and transport, robotics, power electronics, artificial intelligence, embedded systems, electronic lighting, process monitoring… It is also one of the first departments of the university in terms of contracts and projects in collaboration with industry.
The Area of ISA is integrated by 25 teachers, lecturers and researches. Teaching and research are mainly focused on control systems and automation technologies.
---

With origins dating back to the eighteenth century, University of Porto (UPorto) is currently among the top 200 European Universities in most relevant international rankings. Close to 33.000 students, 2.436 teachers and researchers (over 89% PhD) along with 1.593 administrative staff within its 15 faculties, 49 scientific research units, all spread across 3 university campuses located in the city of Porto and one incubator center. It is responsible for 23% of the Portuguese scientific ISI indexed papers. Its Faculty of Engineering (FEUP) is the largest faculty of UPORTO, with about 9300 students and 754 teachers and researchers (over 92 % PhD) across 9 departments.
It is located in Asprela Campus, the main university campus in the city of Porto. All its integrated Masters courses are accredited by EUR-ACE – European Accreditation of Engineering Programs. FEUP occupies relevant positions in most international rankings: Best Global University Ranking – engineering field@UPorto is within position 28 (in Europe)/97 (in World); NTU Ranking (Taiwan) – engineering field@UPorto is within position (35 in Europe) /(164-165 in World), Civil Eng. within positions (10 in Europe)/ (53 in World), Mechanical Eng. (21 in Europe)/(73-74 in world), Chemical Eng. Within (17 in Europe)/(82-83 in World), Qs Ranking engineering field@UPorto is within position (67 in Europe)/(184 in World).
In FP7, FEUP was partner and/or coordinator in a total of 48 projects, including as host institution of two ERC Grants and three Individual Marie Curies. Under Horizon 2020, FEUP is already partner in 22 funded projects and is coordinator of 5 other funded projects. Concerning other international funds, since 2014, FEUP has also been very successful in programs such as: EEA Grants, COST, ECHO, CEF, Interreg, ERA-NET and RFCS.
---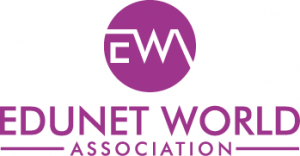 The Edunet World Association is a non profit association, that established and operates an international network to strengthen and promote the cooperation of industrial companies, public and private educational institutions, universities, universities of applied science, technical schools, corresponding institutions of teaching and research, political institutions as well as people who are committed to teaching and research. The purpose is the promotion of  science and research as well as vocational training, in particular the international transfer of knowledge to lecturers, students, learners and apprentices in the fields of electrical engineering, automation technology and information technology.
Focus of the work of the Association are initiating, arranging, coordinating and supporting cooperations between educational institutions and industrial companies both at home and abroad and the publication of the work results of these cooperations. The Association informs the interested public and the more than 100 universities in its network and take part in trade fairs, lecture events and conferences which serve the purpose of the Association, and organize such events.
The key activities of the Association in particular are:
the planning, organization and implementation of practice and application-oriented teaching and training projects as well as seminars and training courses,
the support and coordination when applying for subsidies for research and education projects, publication of the results.
organization of echanges
organization of international education conferences
the development, monitoring and evaluation of learning and training concepts,
the provision of technical devices and other means for the purpose of transferring knowledge to educational institutions.
The association is closely networked with national and international initiatives and bundles under its roof a network of over 100 universities plus numerous other educational institutions in the field of vocational education and training.
In the context of the intended project it should be one of the task of EWA to disseminate the project results and to enable a know-how transfer to the universities of the Edunet network. In this way, EWA want to ensure the sustainability of the investments made.
---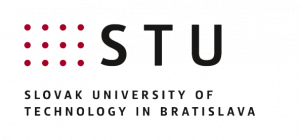 Slovak University of Technology in Bratislava (STU) is a modern educational and scientific institution. Since its foundation in the year 1937 almost 150.000 students have graduated there. In average, 17.000 students study at the STU every year.
At present, STU consists of seven faculties that provide research in a number of research departments and several centres of excellence following a long-term strategy when the priority areas are biotechnology; cybernetics, robotics, mechatronics; information society technologies; sustainable resources and development: energy and raw materials; sustainable resources and development: environment, landscape and urbanism; nanotechnology, nanosciences and multifunctional intelligent materials; life, health and environment; safety, reliability and quality.
The planned project will be realized at Faculty of Electrical Engineering and Information Technology (FEI) by the Institute of Automotive Mechatronics (IAM).
FEI has approx. 2.250 full time students in 8 Bachelor study courses, 8 Master courses and 10 courses for PhD study. It has 34 full-time professors, 46 associate professors as well as 69 researchers.
Faculty staff are members of many major international professional organizations, e.g. Institute of Electrical and Electronics Engineers (IEEE),  International Association for Computational Mechanics (IACM), European  Community  on  Computational  Methods  in  Applied  Sciences  and Engineering, European Association for Education in Electrical and Information Engineering, International Federation of Automatic Control (IFAC), etc.
IAM provides research, development and education in automotive mechatronics and mechatronic systems based on the integration and synergy of mechanical, electronic, information, communication and control technologies into complex mechatronic systems. Except of this the institute staff is dealing with problems from automation, IoT and Industry 4.0, online experiments, computer based education.
---

The main research of the macroarea Industrial Engineering and Automation (IEA) deals with product development, manufacturing and assembly processes, design and management of production systems, operations and supply chain management as well as mechanical and mechatronic design and robotics, automation and digitization techniques in the context of Industry 4.0, with a focus on the specific requirements of small and medium manufacturing, construction and agricultural businesses. The IEA team consists of more than 30 international professors, researchers and research fellows that moreover can conduct their research in four research laboratories.
The Smart Mini Factory lab is a learning factory laboratory used for applied research and for teaching. It aims to study and simulate different modern and advanced concepts of production technologies and methods in the context of Industry 4.0. A focus is given to the requirements of SMEs regarding hybrid and human-centered production and assembly systems as well as robotics and mechatronics for industrial automation. An aim of the laboratory is to create a platform where researchers, students and industry meet to enable the transfer of knowledge from research to industry.